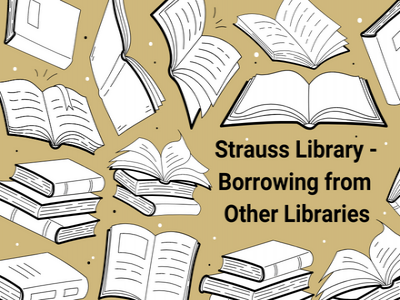 The end of 2022 is right around the corner and our campaign to promote interlibrary loan services is almost over. We have blogged about "Borrowing from Other Libraries" using ILLiad and Prospector to borrow everything from books and book chapters to articles and DVD's. Strauss library borrowed from libraries in Colorado, Wyoming and all over the United States for our students and faculty. We have even received articles from as far away as Australia and Germany. And now that the year is closing, we thought we would throw out just how many of these items you had us find for you from Jan 1- Nov. 1, 2022. Here are just a few of the numbers. I know how medical people love stats!!!
From Jan 1, 2022 – November 1, 2022
Interlibrary Loan Stats
2889 articles were borrowed from worldwide libraries
75 book loans
3599 articles where copied from Strauss library local collections
1135 article were lent to other libraries from us. 55 book loans were lent. Average time from submitted to processing was 13 hours.
Top requests per School/College:
3798 – SOM
8193 – SOPH
879- CON
614 – SOP

Prospector Stats
You all have borrowed 205 items from Jan through the end of October. We have lent out 331 items to other libraries.
Personally, I love that we are all back on campus. Research is back up and running at full steam. Now - let's see what 2023 brings!!!
Questions or comments -
Lynn Triefus – Interlibrary Loan Coordinator – Lynn.Triefus@cuanschutz.edu
Andrew Gagnon – Prospector Coordinator – Andrew.J.Gagnon@cuanschutz.edu