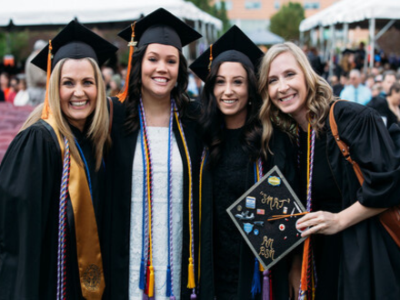 Congratulations class of 2023! As you transition into the next phase of your life, keep in mind that your access to the library's databases will soon expire. But don't worry, we've got you covered. A few of our database vendors make it possible to extend access for those resources to our alumni from home. But you need to complete one easy step to gain access.
Simply fill out this Alumni Access form to gain access eight resources, such as JAMA, JoVE, SAGE and others. These resources include academic journals and datasets to help you stay up-to-date with the latest information in your field. You can check out the full list of alumni databases and their links on the Alumni Access to Library Resources webpage. 
So, why wait? Sign up today so that you can take advantage of those resources after graduation.
But hold on, there's more! If you still want to enjoy the library building and use our network wifi to access ALL of the library online resources while you visit, you can fill out this application for Building Access. Use your own laptop to connect to the guest wifi network or ask at the front desk for a login to one of our Guest Computers. 
If you are continuing at Anschutz for further education or employment, you don't need to sign up for limited Alumni access at home because your Anschutz credentials will give you access to all of the Strauss Library's resources.