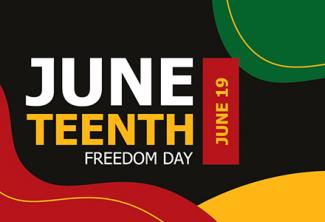 Juneteenth is a celebration of the end of slavery in Texas and effectively ending slavery in the United States. Juneteenth, which is short for June 19th, commemorates the day in 1865, when Union troops, led by Major General Gordon Granger, came to Galveston, Texas to enforce the Emancipation Proclamation. Over 250,000 slaves were freed in Texas alone.
Although Abraham Lincoln signed the Emancipation Proclamation on January 1, 1863, all slaves were not freed immediately.

The proclamation was met with resistance in areas where there were little to no Union troops to enforce the order.
The surrender of General Robert E. Lee in April 1865, led to the enforcement of the Emancipation Proclamation on June 19, 1865, which led to the 13th Amendment being ratified, thus abolishing slavery in the United States, in December 1865.
On June 19, 1866, annual celebrations known as Juneteenth or "Jubilee Day" began in Texas with food, family, friends, music, prayer services, and more.
Over the years, the tradition would spread as African

-Americans would move to other parts of the country, including Colorado, where Juneteenth has been celebrated since the early 1950's

After much work throughout the years to get Juneteenth recognized as a holiday for all to celebrate, President Joe Biden declared Juneteenth a national holiday on June 17, 2021
A couple of local Juneteenth events