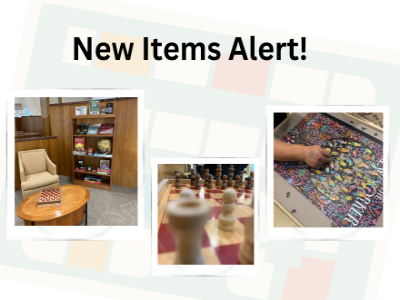 Over the summer, the Strauss Health Sciences Library asked for your input on items you want the library to add to our Fun & Games Collection. They have arrived for you to enjoy in-library OR to check out for your weeknight get-togethers or your weekend family time!  
Come check out the new and refreshed collection by the Puzzle Table on the 1st floor of the library!
New Items:
Badminton Net, Birdies, and Racquets!
Genuine Spike Ball Set
Uno (Basic and Uno+ and Uno Flip)
Everdell Standard
Catan
What Do You Meme (Classic, Nurses Edition)
Ticket to Ride
Mexican Train/ Dominos
Game of Life
Dungeons and Dragons
Avocado Smash
We will soon be adding MORE PUZZLES to this collection as well! Thank you for your input, and as always, let us know about additional items you'd like to see!